Turning site photo's into sales images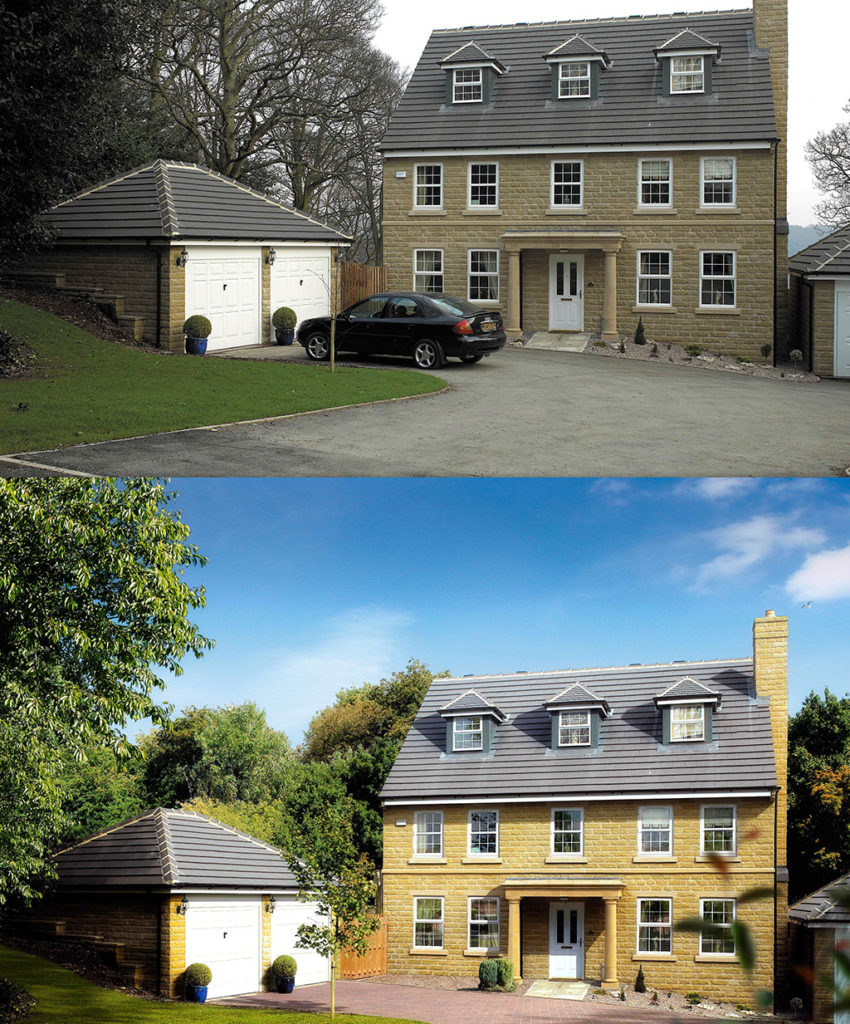 Sometimes you don't need to invest in CGI. Sometimes, you could have sales images without even knowing it.
Perhaps you have an attractive street scene on a site that is still being built but you can't photograph it because there is no avoiding scruffy roads and building materials everywhere. Or do you have some nice photo's of houses and street scenes that were taken in winter but the lighting is a little dull, the sky is grey and there are no leaves on the trees. Or do you have photo's of houses that you could use as sales images but some of the elevation details/materials are a little off and would need updating.
Exploit those unseen photo opportunities and use our photoshop skill to bring them bang up to date. We can turn any dull photo into a sparkling attractive sales image, we can change colours and materials and we can add people, cars and landscaping. We can get rid of site debris and tidy up any photo.
Bring your housing portfolio to life using actual photography (with a little CG artistry sprinkled on top)