We can design your sets for you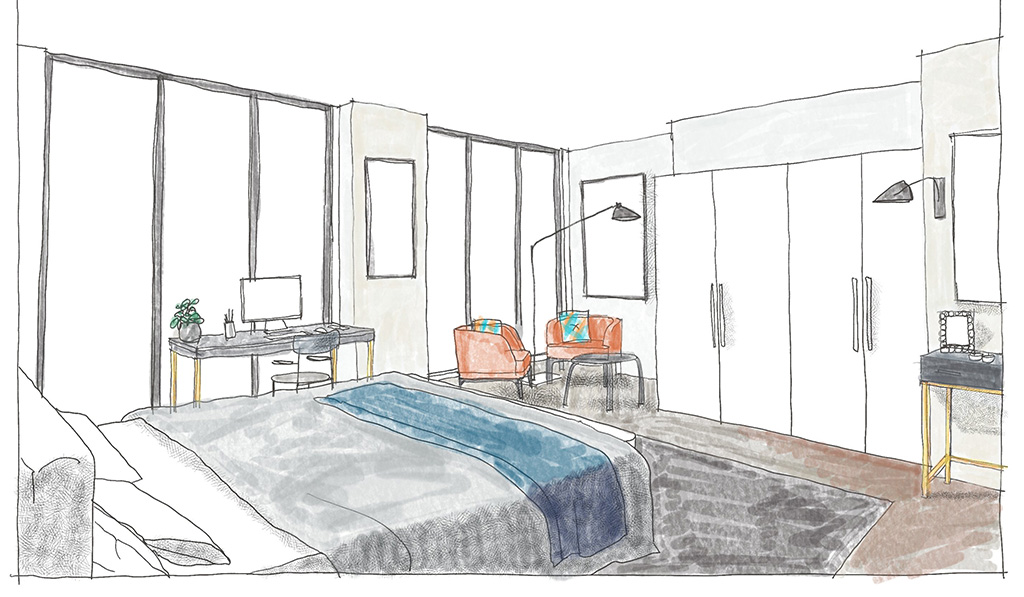 Red and Gray can offer a full "one-stop" solution with a photo-real CGI service that includes, amongst other things, a full interior design capability that means you won't need a third party agency to create your next aspirational interior setting.
Our team will take your brief and create a desirable, eye-catching interior for your product. All we need is a 'design direction' taking the form of an example photo, a sketch or a competitor design and we will create your own beautiful room based on your requirements. No need for stylists, or photographers, we create a room full of texture and tactile surfaces with every element carefully crafted to draw attention to your product.
We use colour science to appeal to emotions, architectural shapes to create wonder and excitement and light to create mood and atmosphere that invites and captivates.
Our specially designed mood boards contain all of the most important information for you to make quick and informed decisions on your interior design. A 3D sketch shows the view that will be created, the colour scheme is explained and each and every critical and significant component of the room is laid out for full analysis and approval.
If you want to save time and money on a single provider that can take an idea to an exciting, stimulating perfectly photo-real CGI then look no further than Red and Gray. 20 years of building business through service, quality and value.