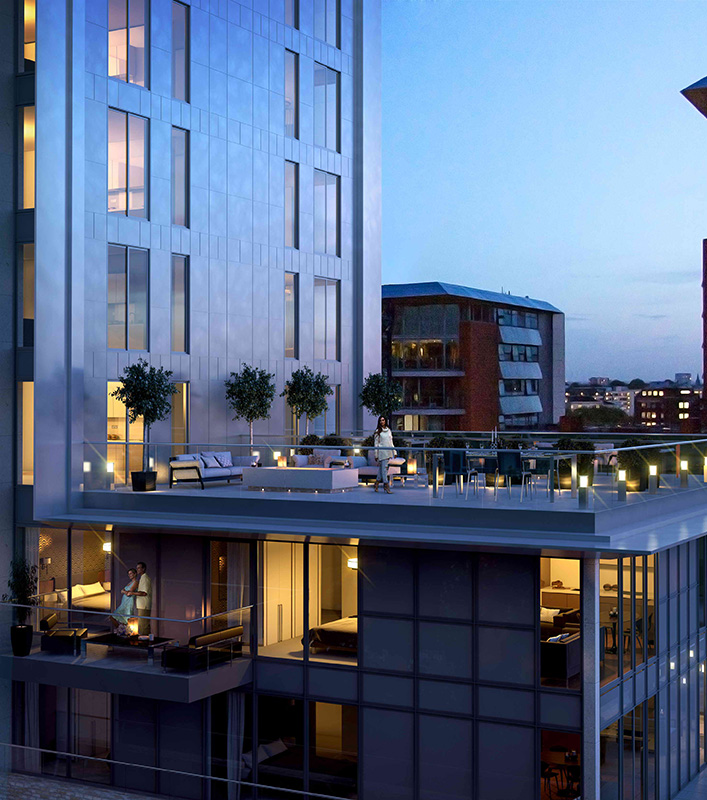 3D Architectural
visualisation
CGI's of architectural schemes allow house builders, architects, developers and real estate planners to see the development as it would look before any site work is started.
They are a critical and important tool in gaining planning and funding approval.
Application
ARCHITECTURAL CGI AND 3D VISUALS
A taste of what is to come
3D architectural visuals are the perfect, photo real way of showcasing a future project before any building work starts in real life. As well as potentially gaining your planning permissions faster, they also help solidify your vision for prospective purchasers on what life will be like living in your architectural project. From residential, commercial, retail sports stadia and high rise we are skilled in high quality 3D CGI for any architectural project.
Whether your new project is a home, office, bathroom or a simple staircase, CGI will give you the ability to view every angle. 3D and 2D floor plans can bring any architectural space
to life showing the building in ways that would be impossible through traditional photography.
Photo real 3D aerial visuals or 90-degree site plan perspectives give viewers the chance to see your development in all its glory situated against the natural adjacent landscape and the ability to change angles and perspectives make these solutions very valuable selling tools.
Our service also extends to 2D vector style brochure plans, landscape visuals and highly detailed photo composites. So, if you are looking for a professional team to bring your projects to life then give us a call on 01543 274573 or email sales@redandgray.co.uk
FEATURED WORKS
Powerful and explanatory 3D visuals